Epoxy Die Bonder

BESTEM-D320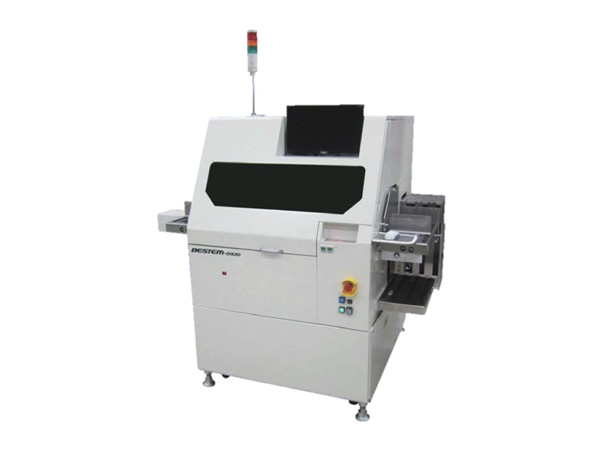 Basic Information
Model name : BESTEM-D320
A LED package compatible die bonder realizing both high performance and reduced total cost of ownership (TCO).
Features
1.Minimizes distance between mount and preform, prevents changes over time and reduces wasted movement.
2.Direct substrate conveyance, work thickness compatible, large substrate compatible (optional), carrier compatible.
3.Applicable to multiple bonding and recognition patterns corresponding to large lighting substrates and modularization.
4.Simplified work data input shortens conversion time to one hour (hardware 15 minutes, set-up 45 minutes).
Main Specs
Bonding Method

Epoxy bonding
Bonding Speed

0.165sec/cycle
Bonding Accuracy

XY : ±25μm,3σ
θ : ±3°,3σ

Die Size

□0.1-□2.0mm
Lead frame Size

Length : 50–260 mm (up to 300 mm in option)
Width : 20–100 mm
Thickness : 0.1–3 mm
Wafer Size

Max φ8 inch
Power requirements

Power supply : AC 200 V 20 A
Dry air : 0.4 MPa (60 L/min)
Vacuum : -66.7 KPa (100 L/min)
Dimensions

(W) 1,600 × (D) 1,130 × (H) 1,630 mm
(without signal tower when front cover is closed)
Weight

Approximately 1,200 kg
Options
Optional Functions

Magazine stacker loader
Ionizer blower
Wafer mapping