Singulation Machine

SDM-300T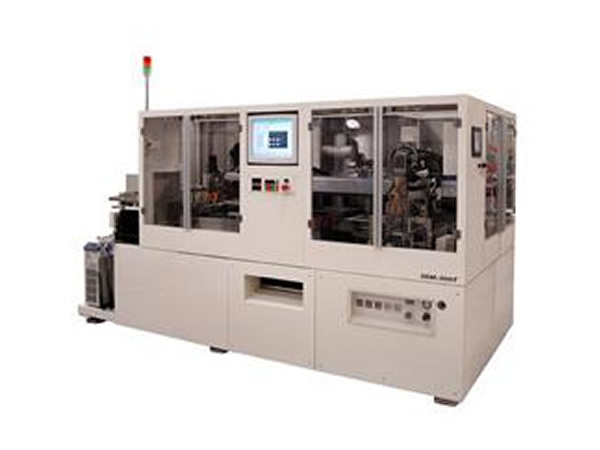 Basic Information
Model name : SDM-300T
This machine fixes material supplied from the magazine on direct adsorption plate and cuts it to prescribed dimensions with high precision. After cutting, the material is removed in bulk with a suction pad, drained after pre-cleaning and stored in the JEDEC tray.
Features
1.Equipped with twin spindles in pursuit of throughput.
2.Employs high-output air spindles compatible with high loads.
3.Four-point conversion kit makes conversion simple.
4.Equipped with rotating stage that freely allocates storage in the JEDEC tray.
5.Waste material and underside pre-wash are processed simultaneously in one position.
Target Products
Semiconductor package
Resin substrates
Glass
Ceramics
Main Specs
Applicable Products

Size : Max. 300 mm Thickness : 0.5–2mm
Process Head

Output motor: 2.4 kW air spindle
Cutter rotations: 30,000 rpm (regular use)
Dimensions

(L) 3,200 × (W) 1,900 × (H) 1,750 mm
Power requirements

AC 200V ± 10% 15 kVA or higher
Compressed air requirements

0.5 Mpa (4,500N liter/min)
Water requirements

0.3 Mpa (15N liter/min)
Noise

80 db or less (A scale measurement)